Fantastic
Was extremely excited when I came across this for my mums first smudge kit as she is Gomeroi mob (Kamilaroi) which made it all the more special when she opened it up on christmas. Its wonderful to see someone take an interest, appreciate & respect native plants from our own backyard for once (opposed to overseas). I cant wait to get myself one when the school holidays are over lol. Thank you so much, Maaru ngamingami y la ya maliyaa (stay safe friend) 🖤💛♥️
High quality!
The high quality care taken to make and package this beautiful bracelet was a delight to receive 🙂 Communication was friendly and timely both in replying and for product delivery.
An absolutely stunning yoga mat
An absolutely stunning yoga mat – incredibly grippy and the most comfortable mat I've ever used. It's fantastic for fast flow classes, but super padded for slower styles like yin. Versatile, and beautiful – every time I've taken it to a studio, fellow yogis and teachers ask where I got it from. An absolute joy to discover after many years of practicing yoga.
Great experience all round.
I purchased an I Am That yoga mat and water bottle at around 1am Saturday night/Sunday morning and by midday Monday it was on my doorstep! Unbelievably fast! I also love the products, great experience all round.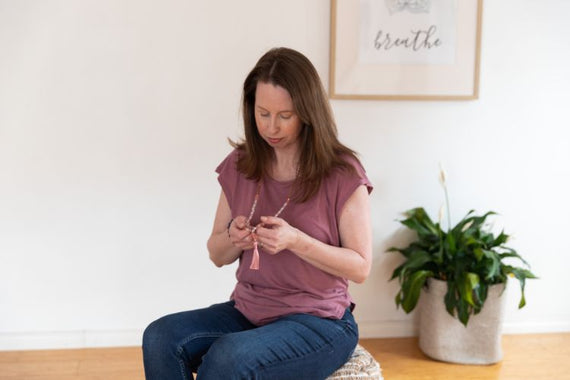 Find out how to unleash the transformative potential of mala beads! Elevate your meditation and mindfulness...
Read more
Learn about the environmental threats posed by traditional mats and how recycling provides a sustainable...
Read more